Joshua Jay's Wonderful Gift to the Magic Community

 

 
Joshua Jay persuaded most of the greatest magicians of our time to write essays on their thoughts about magic.
He compiled these essays into a 500 page ebook.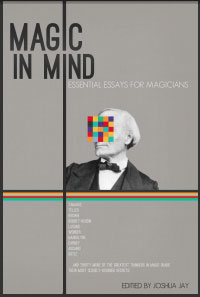 Remarkably, he has decided to give this fantastic compilation free of charge to members of the magic community. Would you like a FREE copy of Joshua's New PDF (ebook)? CLICK HERE!
Warning!
If you are allergic to thinking and have no interest in making magic into an art that is more than just tricks and secrets, this book is not for you!